General Services Near You
Taking measures to prevent serious conditions from occurring to your teeth, gums, and jawbone is an important part of dentistry. You can incorporate at-home strategies into your daily routine such as brushing and flossing at least twice a day. Coming in for biannual dental cleanings, having x-rays taken, and receiving dental sealants to reduce bacteria build-up are just a few examples of in-office services you can receive to preserve your oral hygiene now and in the future.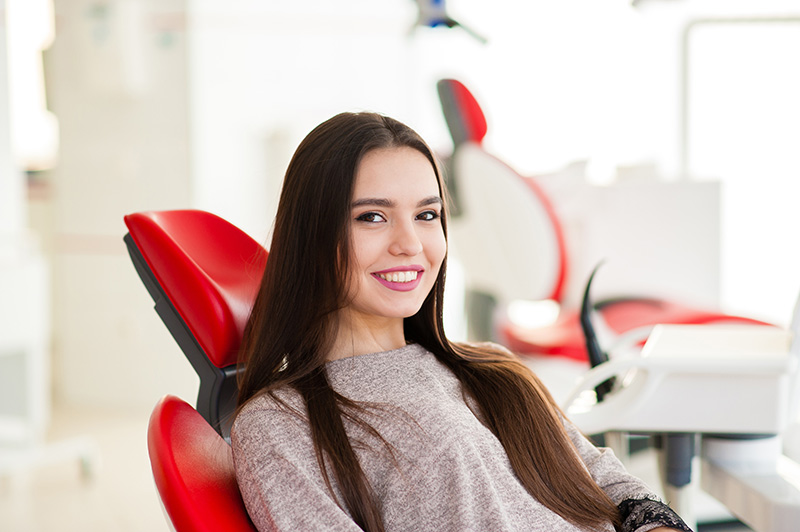 Cosmetic Dentistry
Having a sparkly white smile is all the rage these days. Not only does it help boost your self-confidence, but it will help you make a lasting first impression too. Receiving teeth whitening treatment is a great option to achieve this, as are porcelain veneers. Our local dental clinic also offers non-oral treatments such as neurotoxin treatment to help you achieve smoother skin.
Restorative Dentistry
Even though our teeth are durable, they are not invincible. They are susceptible to damage just like other bones in our body are. Addressing cracked or infected teeth are important to keep plaque and tartar from amalgamating and spreading to other locations in your mouth. Dental bridges and surgical options including placing dental implants and root canal therapy are some avenues that you may wish to consider to restore your smile.
Dental Specialities
Life is unpredictable; that's why it's important that you can access certain dental services should the need arise. Our local dental practice offers same-day emergency dental treatment and gum (periodontal) disease treatment to those who need it. We firmly believe that no one deserves to live with oral pain; our capable staff will do everything we can to help you get things back on track.